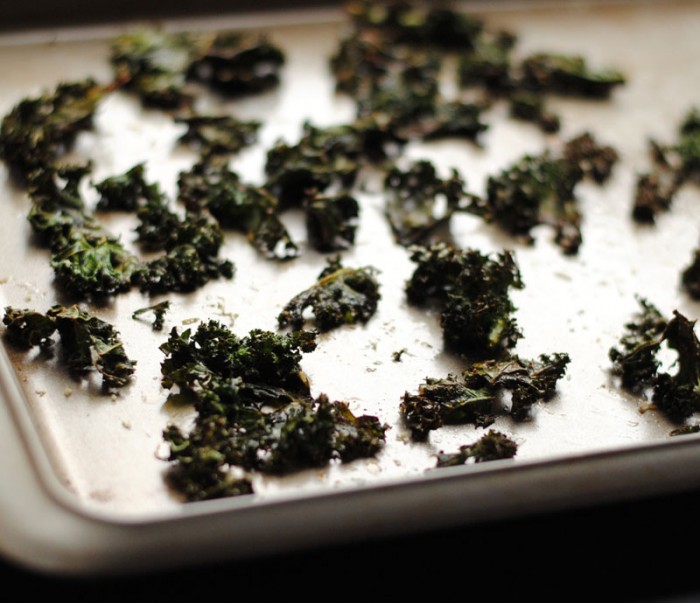 Kale might be sliding over to make room for cauliflower at the top of the list for everyone's favourite superfood, but it's still delicious and full of healthy vitamins and minerals. Try this easy recipe for kale chips to help curb carb cravings!
Ingredients:
1 bunch fresh kale, washed and chopped
1 tbsp olive oil
1/4 tsp each, chile pepper and paprika
dash of sea salt
Directions:
Preheat the oven the 325F.
In a large bowl, combine the chopped kale and olive oil, tossing to cover evenly.
Spread the kale pieces out on a baking sheet, and sprinkle lightly with spice mix and sea salt.
Bake for 15 or so minutes, until it begins to crisp.
<>
<>
<>
<>
<>