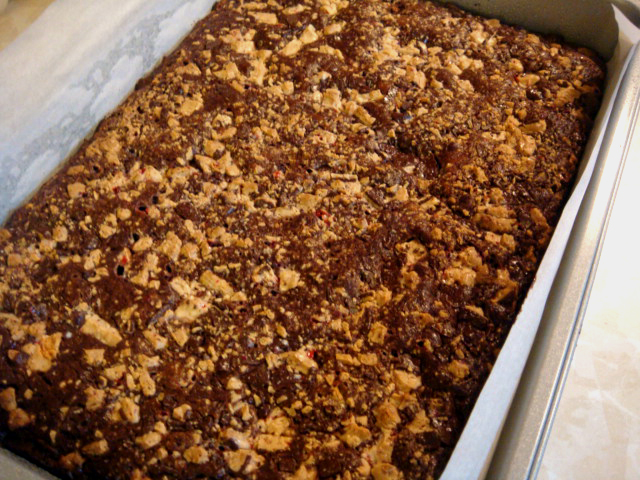 The only thing better than chocolate brownies is chocolate brownies with extra chocolate on top! These brownies are thick and fudgey, contrasted nicely with chopped white chocolate.
Ingredients
1 cup butter, melted
1 cup white sugar
1 cup brown sugar
¾ cup cocoa
3 eggs
1 cup flour
1 ½ tsp baking powder
1 ½ tsp vanilla
4 oz. white chocolate, roughly chopped
Instructions
Mix the first five ingredients until the batter is glossy.
Mix in next three ingredients until well combined.
Pour into greased mini muffin pan and sprinkle with chopped white chocolate.
Bake for 20-25 minutes at 350°F.
<>