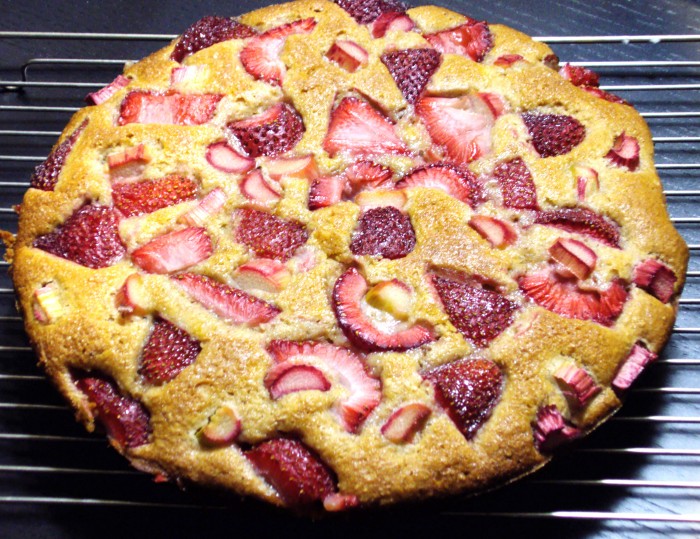 A nod back to Summer, this strawberry agave cake is light with a slight tang from the berries and lemon. It makes a great treat for brunch, too.
Ingredients
1 1/2 cups whole wheat flour
1/2 teaspoon salt
1/2 teaspoon baking soda
1/2 teaspoon baking powder
75g butter
2/3 cup agave syrup
1 tablespoon finely grated lemon zest
1 teaspoon vanilla extract
1 egg
3/4 cup buttermilk
1 1/2 to 2 cups fresh strawberries, trimmed and quartered, and rhubarb thinly sliced
1 tablespoon sugar
Directions
Preheat oven to 375F. Grease a 9 inch round cake pan.
In a medium bowl, sift together the flour, salt, baking powder, and baking soda. Set aside.
In a large bowl, mix butter and agave until light and fluffy. Add the lemon zest, vanilla extract and egg and mix until well combined. Stir in the buttermilk, then add the flour mixture and mix until just combined.
Pour the batter into the cake tin, scatter the strawberries evenly over the top and sprinkle with sugar. Bake for about 25 minutes or until a toothpick comes out clean of the center of the cake.
<>