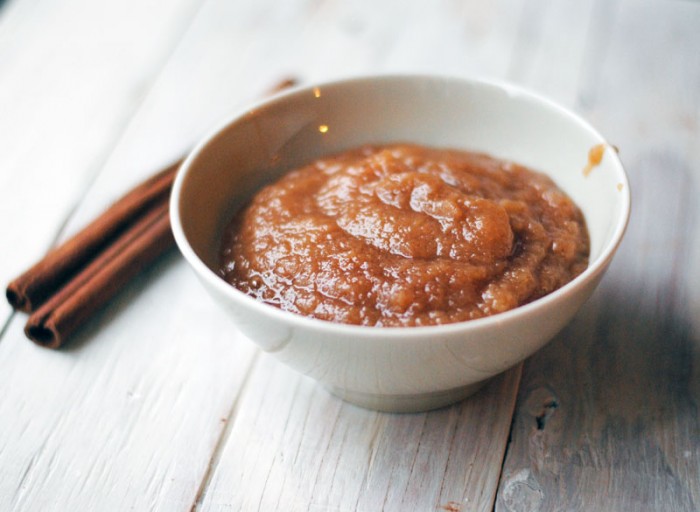 Applesauce is great on its own or in baking as a healthy substitute for oil and fat in recipes. Keep the homemade applesauce refrigerated for one week, or store in the freezer to have it on hand when you need it.
Ingredients:
4-6 apples, any variety, cored and cut into large chunks.
1 tsp cinnamon
¼ tsp nutmeg
dash of cloves
2 tsp brown sugar
lemon juice, splash
Directions:
In a medium saucepan, combine all ingredients and give them a quick stir. Cook on low until the apple pieces can be easily mashed down with a fork, about an hour to two hours.
Remove from the heat, and mash down the apples, then strain to remove skins and any spare seeds.
<>