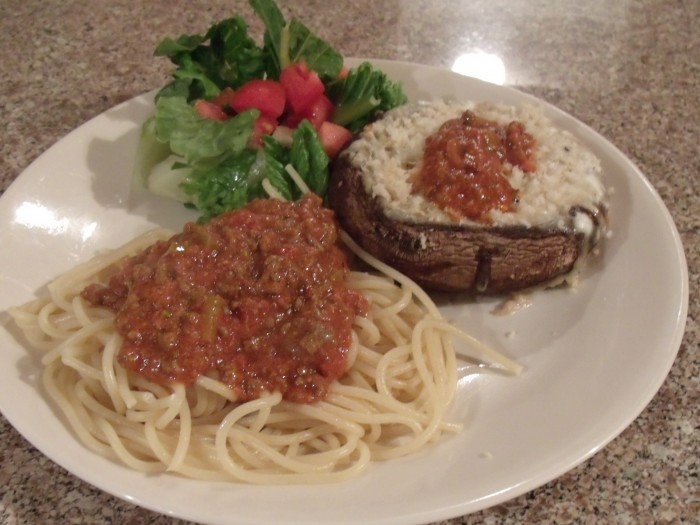 This recipe works great as an appetizer or as an entree. Today I am using feta cheese, I like the flavor. If you do not care for feta you could replace with ricotta or a gruyere. If you don't have seasoned bread crumbs on hand just add about a tablespoon of Italian seasoning to the plain bread crumbs.
Ingredients
4 large Portobello mushrooms
¼ cup extra virgin olive oil
2 garlic cloves minced
½ cup feta cheese crumbled
1 tsp. lemon pepper
¼ cup fresh basil
1 cup cottage cheese
¼ cup seasoned bread crumbs seasoned
Remove stems and gills from mushrooms. Combine oil and garlic and brush onto mushrooms, set aside about 30 minutes. Combine cheese, bread crumbs, lemon pepper and basil. Preheat oven to 350, and bake mushrooms for 15 minutes. Turn mushrooms onto their tops and fill with the cheese mixture. Cover and bake an additional 20 minutes. Uncover and bake an additional 10 minutes.
Serving
I like to serve this with a little tomato sauce, a side of pasta and a nice salad. I am sure if you try this recipe, it will become one of your favorites, as it has at my house.
<>