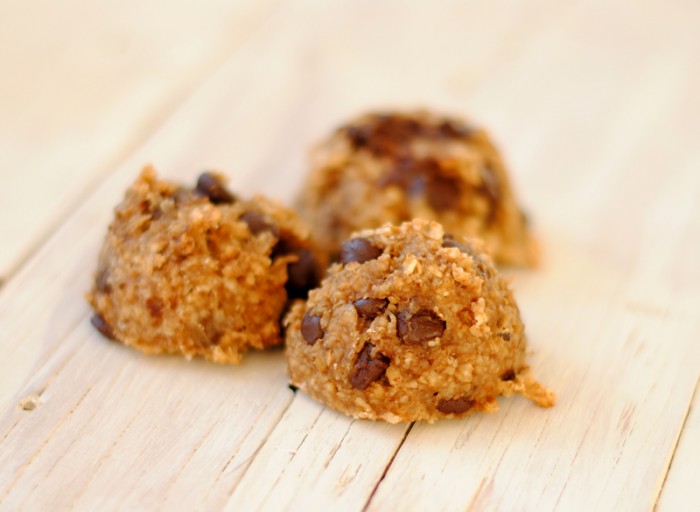 Sweetened naturally with bananas, these banana oat cookies are a healthy low-sugar treat and are easily made vegan. I find they're a perfect afternoon snack at work, or a great weeknight dessert for when I'm in the mood for something sweet.
This recipe makes one dozen cookies.
Ingredients:
3 ripe bananas, mashed well
2 cups rolled oats
1/4 cup milk (you can also sub in some yogurt or almond milk)
2 tsp cinnamon
1/4 tsp nutmeg
1 cup of dried fruit or dark chocolate (optional)
Directions:
1. Pre-heat oven to 350 degrees Fahrenheit.
2. In a large bowl combine the mashed bananas, milk, cinnamon and nutmeg. Stir until well combined and let the mixture rest for five minutes so the oats can absorb the liquid. If the mixture seems dry, add one tablespoon of milk at a time. If the mixture is quite liquidy, stir in more oats.
3. On a non-stick baking sheet (or a baking sheet lined with parchment), drop spoonfuls of the batter at least one inch apart.
4. Bake for 10-15 minutes, until the edges are golden brown.
5. Remove from oven and let cool a few minutes before transferring to a wire rack.
<>