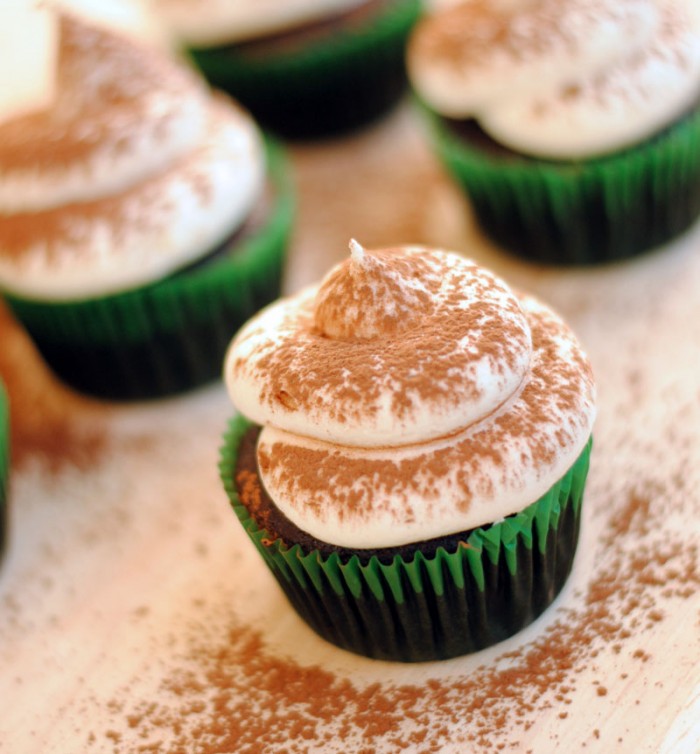 Cupcakes are inexpensive and easy to make, but making them look professional requires a bit more effort. This recipe is for a classic American buttercream, and the directions are for a basic cupcake swirl. Feel free to experiment with tips and icing flavors for cool new designs.
Classic American Buttercream
3/4 unsalted butter
4-5 cups icing sugar, sifted
3 tbsp cream (optional)
In the bowl of a stand mixer, cream the butter until smooth. Add the icing sugar, one cup at a time, until desired consistency is reached. Add the cream if the icing needs to be creamier.
Frosting Directions
Place cupcakes on a level surface.
Attach a large icing tip to a pastry bag, and fill 3/4 full with frosting. Twist the end to avoid spillage.
Starting in the middle of the cupcake, gently squeeze the bag to get a slow flow of frosting. Bring it to the edge of the cupcake, and gently swirl upwards, like an ice cream cone.
Top with sprinkles, cocoa powder, or candy bits.
<>