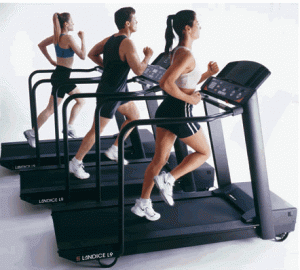 <>
Picture yourself in a store or online shopping for different kinds of fitness equipment. Well, the first thing you do after you decided and evaluated the type of equipment you want is to select the type of lease that best meets your financial needs. There are three different types of leases that you can choose from. One of the lease options you can choose from is a capital lease. Typically this is called a finance lease.
A capital lease is a liability and asset issue and most of the time the lease has a purchase bargain option. A lot of companies out there that may use this type of lease will do so for many different reasons. Some of those reasons include, flexibility, fixed payments, cash flow management, and tax deduction. Another lease option you can choose is a sale-leaseback option.
A sale-leaseback lease option is a type of lease where a company has paid for and might be using the equipment. They then have the option of selling to a leasing company. The leasing company may then charge for rent and usage of the equipment. This may be a good lease option for a company that paid cash for the fitness equipment, and want to see a good financial return.
Another type of lease is an operating lease. This is usually called a "off balance sheet" lease. An operating lease is a short-term, and most of the time it is on equipment where there is a very high-chance it will be raised when the lease expires. Take for example, on high-usage copiers, high-tech equipment, and computers.
Eight out of ten U.S companies lease a fraction or all of their fitness equipment. This information comes from the Equipment Leasing and Financing Association. Another fact in this research is that nine out of ten say they would lease equipment again. Just about any type of equipment can be leased- from printing presses, trucks, bulldozers, and fax machines.
These are some of the relevant equipment that can be leased:
Benches and bars, Aquatic Equipment, Dumbbells and racks, Treadmills and Climbers, Cardio Circuit equipment, Sound and phone systems, Credit card machines, Hydrotherapy tubs, Signs, Massage beds, Tanning units, Saunas, Display cases, and Computers and servers.
Fitness equipment leasing can be a good way to obtain very high quality equipment. Leasing fitness equipment can also be a good way to gain access to the latest equipment being manufactured. It can be very affordable, at least in the short term. Some of the latest equipment brand names are Precor, Nautilus, Stairmaster, Star Trac, and Schwinn. All of these brand names are obtainable without the high investment cost to constantly purchase different and the latest equipment.
Once your fitness equipment needs has been met, you should move on figuring out how much cash you would like to spend. Also another question that should be going through your head is how to fit your monthly payments into your household budget that you have established. You should shop around diligently for a commercial fitness leasing company that will give you some flexibility when it comes to your leasing agreement. To be cautious and scam free, you should only do business with leasing companies that can reached via telephone, before and after you sign your fitness equipment lease.
It will serve you best to know your equipment options. This will make you better able to make a decision on what fitness equipment to lease. I know that you may have several different models and machines in mind, but try to compare the price and lease options. This will keep you from being unsatisfied later down the line.
Also you should keep in mind, that the price of some fitness equipment will not always tell you about the quality of the equipment that you are interested in purchasing. When researching different models, be sure to check out the safety features. Also be sure to research costly repairs that the equipment is known for.
A lot of people out there are looking to purchase home fitness equipment these days. Some people out there might find the numerous varieties confusing, and overwhelming. A lot of times you can call this normal. There are basically thousands of makes and models and possibilities to choose from. Depending on your goals, you would want to choose to equipment that will go accordingly to just that.
Related Posts