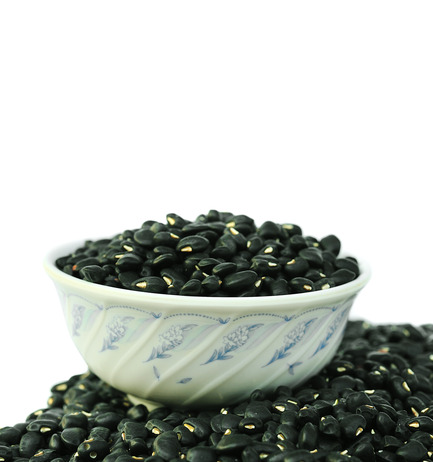 Black beans were first eaten over 7000 years ago in what is now called southern Mexico and Central America. They may be the perfect food, because they are inexpensive, versatile, nutritious and simple to prepare. In addition, they can be delicious to eat. Here are some tips on how to make these nuggets of flavor the very best they can be. There are two ways to prepare them that are equally delicious. One way uses your stove, and the other uses a crockpot. Whichever you choose, the preparation is the same. Proper preparation for cooking includes:
Soaking:
Soaking is not absolutely necessary, but it begins the rehydration process and reduces cooking time. Unsoaked beans require more attention, so they don't cook dry. Some people think beans that have been soaked taste better. For this recipe, use a 1-pound package of dry black beans.
Soaking requires the beans to be covered with water at room temperature for 8 – 10 hours or overnight. Be sure the water level is at least 2 inches above the level of the beans at the start. It is important that they have sufficient water to not go dry. Beans soaked for more than 12 hours can get too soft and lose their flavor. After soaking the beans for the proper amount of time, discard the water. You are now ready to start cooking.
Cooking on Your Stovetop:
Use a dutch oven or other large pan to sauté:
1. A medium onion
2. 1/3 cup chopped green pepper
3. 2 teaspoons minced garlic
Add the soaked beans and 6 cups of water. Bring the water to a slow simmer.
Add:
4. ½ teaspoon cilantro
5. ½ teaspoon oregano
6. ¼ teaspoon black pepper
Cook for approximately 2 hours. The time will vary depending on the age and dryness of the beans. Add 1 teaspoon of salt when the black beans are almost, or completely, done. Do not add the salt earlier, because that will cause them to toughen.
Cooking in Your Crockpot:
After picking through, washing and soaking your black beans as instructed above, you are ready to cook them in your crockpot. A simple, but delicious recipe follows.
In your crockpot, put:
1. 1 pound (weight before soaking) black beans
2. 1 medium onion, chopped
3. 1 teaspoon minced garlic
4. 1 small jar of salsa
5. Chicken broth sufficient to cover the beans
6. A hambone (optional)
Cook on high heat for 4 hours or on low heat for 8 hours. If your crockpot has a programmable timer, simply set it to have the beans ready at the time you want to serve them. That is all there is to it; a great dinner is almost ready.
Additional Meals from the Leftovers:
When you cook a big pan of beans, there is sometimes a large amount not eaten. This is wonderful, because the leftover food provides the base for additional great meals. Black bean soup, like that served in upscale restaurants, is quick and simple to prepare. Quesadillas made with these flavorful little nuggets and sharp cheddar cheese are quick and easy. The possibilities are many. Be creative, and you can create a great recipe of your own.
Related Youtube Videos:
"Black Beans, Cuban Style" is an excellent YouTube video.
<>
"Cooking Black Beans in a Crockpot" is an eight minute video
<>
Additional Resources:
1. Central Bean Company of Quincy, Washington, has a great deal of information about all aspects of black beans. Their website is Central Bean.