People employed in the home renovation or remodeling business may need to get new certification from the Environmental Protection Agency (EPA) or state certification. The EPA's Renovation, Repair and Painting Final Rule (40 CRF 745) requires all renovations/remodeling in pre-1978 homes and child-occupied buildings to be done by EPA certified workers and firms. This may include renovation contractors, general contractors, painters, plumbers, carpenters, electricians, maintenance employees, and self-employed handyman/jacks-of al-trades, and owners of residential rental property.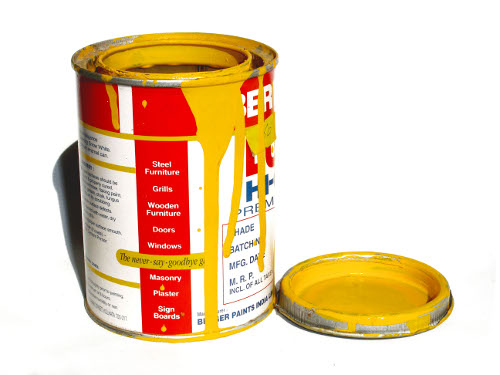 In March, 2010, the American Architectural Manufacturers Association (AAMA), and 12 other industry associations and organizations requested a postponement. However, the EPA's Renovation, Repair and Painting Final Rule went into effect on April 22, 2010, as scheduled. These associations and organizations feared the regulation would conflict with several energy-efficiency programs that also target these older homes.
They also feared that the EPA wasn't adequately prepared to certify enough firms and contractors needed to handle the expected work load. According to the AAMA, the EPA only had 135 accredited trainers and 13,669 certified renovators nationwide as of March 17, 2010. This doesn't meet even the EPA's own compliance-needs of 200,000 renovators, let alone the annual workload. These organizations also feared the increase in cost would have an adverse economic impact which could cause a loss of jobs for the industry.
The EPA originally issued the regulation on April 22, 2008. That regulation required certification of training facilities to train workers and firms in lead-safety work practices. By October, 2009, all firms that employed these workers were to start applying for certification. Now the regulation has become fully effective as of April 22, 2010, and all workers that disturb more than 6 square feet indoors, or 20 square feet outdoors of lead-based painted surfaces must also be certified.
Workers have to complete a certified official 4-8 hour long course, apply to the EPA for certification, and pay a fee. Or else they must be working under the supervision of an EPA certified renovator throughout the entire renovation process. Anyone caught not complying with the regulation can now be fined up to $32,500 per violation per day. This certification has to be renewed every five years, after the person has taken a four-hour long refresher course.
The EPA highly encourages small businesses to contact EPA's Small Business Ombudsman at 202-566-2075 for compliance assistance. Some states are exempt from this EPA rule because they have their own lead safety programs in place. For example, Iowa, Kansas, Mississippi, North Carolina, Rhode Island, Utah, and Wisconsin have been authorized to issue their own certification. If you're uncertified or uncertain about your certification, check with the EPA or your state's program.
Although there are a few exemptions, most pre-1978 residential homes and child-occupied buildings are covered, if there is a child under 6 or a pregnant woman involved. The renovator must now properly distribute the EPA's lead pamphlet to the owner and occupants before starting renovation. In child-occupied buildings, well-placed signs must be posted that display the nature, locations, and dates of renovation, and be accompanied by an EPA lead pamphlet.
The renovator must get confirmation of the owner/occupants' receipt of the pamphlet, and keep all records of the project for three years. The firm must provide proof of its certification, and of the employee's training to the owner/occupant. All workers must follow lead-safety work practices as outlined in the regulation. This includes containment of the work-area, prohibition of open-flame burning, and prohibition of the use of power tools without HEPA exhaust controls. The renovator must also provide thorough cleanup and verification of minimum lead-based paint exposure hazards. Then the dust-wipe test results must be given to the home or building's owner/occupant.
One exemption is if the house was designated as housing for the elderly. Another exemption is if it's housing for the disabled. An owner may also sign a statement that can provide an exemption to the EPA's regulation. The owner has to state that the work will be done in his own residence, that there are no children under six years old or any pregnant women living there, and that the house isn't a child-occupied facility. The owner must also acknowledge that the renovator will not have to employ the lead-safe work practices as required by the EPA.
However, these exemptions may not apply in cases where the state is in charge of the lead reduction program instead of the EPA. It's important for all of the industry's employees and businesses to routinely check with the EPA considering this regulation, as it's subject to change. The EPA is considering requiring certification and lead-safe work practices to be utilized on all homes and commercial buildings built pre-1978 in the future, if it deems it necessary.
Sources: Denver Post, Environmental Protection Agency, Industrial Trade PR News
Related Posts