Natural disasters occur frequently in various parts of the United States. Just as there are seasons of the year, there are also seasons for specific types of disasters. Where you live and which season it is often determines which natural disasters you're most likely to be affected by. As recent news coverage demonstrates, spring is the season for tornados, severe thunderstorms, mudslides, and floods.
Various organizations recommend that people living in an area that is subject to potential natural disasters become better prepared. They suggest people ensure their homes and business buildings are built to current safety codes, and install safe rooms or storm shelters whenever possible. They also recommend that you conduct practice emergency drills and maintain well-supplied emergency kits.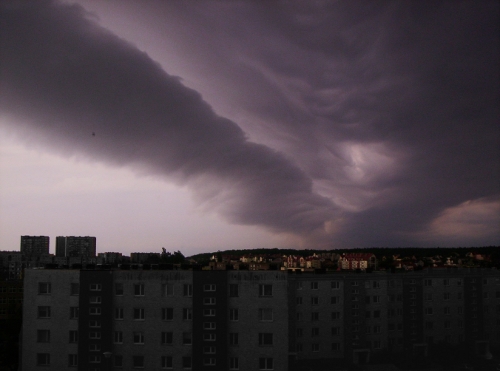 However, no matter how well prepared people are, they'll still need some assistance during the aftermath. People simply can't be truly prepared for the traumatic instantaneous loss of everything they spent a lifetime acquiring, or for the amount of destruction wreaked by natural disasters.
The type of assistance available may vary drastically, depending on the location, amount of insurance coverage, financial status (your own, the community's, and the state's), and the types of damage done. Despite the misconception, the Federal Emergency Management Agency (FEMA) doesn't automatically assist the victims of natural disasters. FEMA sends someone to assess the damage, and what needs to be done to restore the area to its former status.
If the state and community have the ability and finances to cope with the situation, then FEMA steps out of the picture. The state's and the local community's emergency management teams then take full control of the situation. If the damage is too much for that state to handle alone, FEMA takes control and activates other federal agencies to assist the victims.
If you find yourself to be the victim of a natural disaster, then you should follow these steps:
Get yourself and your loved ones out of harm's way as quickly as possible. Stay out of damaged buildings until they're declared structurally safe, and all the utilities have been turned off. Don't smoke or use any kind of open flame in the area due to the possibility of potentially dangerous flammable leaks and toxic vapors.
Contact relatives and friends to let them know you're safe, and may need their help.
Immediately report any damages or losses to your insurance company.
Safely secure your important documents, such as identification, birth certificates, insurance policies, property titles, checkbooks, utility bills, and financial statements.
Contact your community, county, state, and federal emergency management teams, and non-profit organizations to find out what types of assistance you may qualify for. Types of assistance usually provided are medical care, help finding temporary shelter, food, replacement of basic necessary personal care items, debris removal, and help finding funding for repairing or replacing damaged homes and businesses property or business inventories.
After you have attained safe shelter and other basic supplies, and contacted all the aforementioned people, start salvaging your personal property, and removing debris from the damaged property. In many cases, you can obtain free or low cost storage space to temporarily store your personal property.
The final step is the most difficult. This step is finding a reliable company/individual to perform the building repair or replacement work. Most insurance companies and disaster assistance programs insist that the work must be performed by a licensed, certified professional in order to qualify for funding. Many of these disasters occur in small towns and rural areas where there normally aren't very many licensed, certified professional contractors and subcontractors. The ones that are local may be too busy coping with their own disaster-caused problems, or be overloaded from all the extra work. In addition, you'll have to determine which are honest and which ones are unscrupulous individuals, as many con artists like to prey upon disaster victims.
Take the time to get at least three estimates from professionals, and check out the references and credentials that were provided to you. Insist on a written contract that specifies all the little details, as well as the larger details. Make sure a warranty of at least one year comes with the work done and the materials used, and that the contractor is properly insured or bonded. Moreover, make certain the person knows all the current building codes and attains any permits that are needed for your location.
Remember that if the deal sounds too good to be true, then it probably isn't true. Avoid using anyone that goes door-to-door soliciting jobs, unless you already know the individual well. Moreover, don't pay the full price, or over a third of the cost, in advance. Wait until the work is completely finished and passes a building inspection before paying the contractor the final payment.
Sources: Disaster Contractors Network, Federal Emergency Management Agency, Oklahoma News
<>