A US district judge awarded $164,000 in damages in another Chinese drywall lawsuit. Just weeks prior, Judge Eldon Fallon awarded $2.6 million to seven families in Virginia who brought a lawsuit against a drywall manufacturer for damages to their homes from tainted Chinese drywall.
This time around, the plaintiffs were the Hernandez family from Mandeville, Louisiana. In Judge Fallon's ruling, he explicitly ordered that the Hernandez family's home be gutted and all the drywall be removed. The judge also agreed with the argument made by the plaintiff's lawyer that, as a consequence of the defective Chinese drywall, the electrical wiring, heating, air conditioning systems, plumbing components, and appliances all needed to be replaced.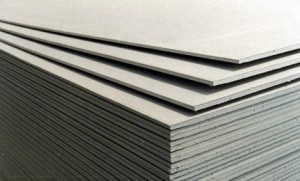 The story was first broken by CBS News last year, when chief investigative correspondent Armen Keteyian made the astounding revelation that approximately 3,000 American homeowners and their families across dozens of states (though primarily in Louisiana, Alabama, Mississippi, Virginia, and Florida – or the Gulf Coast regions) were being displaced because of the defective drywall that was imported from China. In these areas in particular, large quantities of the defective Chinese drywall were imported after the recent hurricanes in the region.
What's Wrong With The Chinese Drywall?
The problem with the drywall was that it was rotting and, as it was doing so, emitting corrosive sulfur gasses, strontium (used to give flares and fireworks their brilliant red glow), and other toxic components into the air in the homes where it was put up. The contaminated drywall also caused houses to start crumbling and wiring to start disintegrating. Complaints from affected homes have come in as well that doorknobs, computers, air conditioning units, and even jewelry have begun corroding as a result.
In response to these discoveries that the CBS broadcast brought to light, the Consumer Product Safety Commission (CPSC) released new guidelines on April 2 that required electrical wiring, circuit breakers, outlets, alarm systems, carbon monoxide detectors, fire sprinkler systems, gas piping, and of course all drywall be removed from affected structures immediately. Also needing to be removed from affected homes are all cabinetry, flooring, trim work, and carpeting damaged by any drywall corrosion.
The Tip Of The Iceberg: More Tainted Drywall Lawsuits To Come
These are the first two in a series of federal lawsuits being brought against the homebuilders involved, as well as their suppliers, distributors, and the manufacturers of the tainted Chinese drywall, all to be consolidated under Judge Fallon. But beyond that, there are also thousands of separate other similar lawsuits being brought in various state courts across the land.
Judge Fallon's rulings only covered property damage but separate cases have also been filed on medical charges of possible detrimental health effects caused by the same tainted Chinese drywall. But these cases won't have their day in a court until the end of this year or the beginning of next.
But Is American-Made Drywall Risk-Free?
In all fairness and full disclosure however, the same CBS investigative unit found that a similar problem may be present with drywall made in America. Never the less, in his ruling, Judge Fallon did point out that drywall made in China was definitively found to contain higher concentrations of toxic strontium and greater numbers of detectable elemental sulfur (as much as 100 times more) which he acknowledged had created such an awful "rotten egg" stench that it made the homes virtually impossible to occupy. As such, some of the affected families were forced to move into rentals temporarily until they could get the problem adequately abated.
The Environmental Protection Agency (EPA) and the Centers for Disease Control and Prevention (CDC & CDP) are together still trying to determine whether, beyond the evident olfactory inconvenience, there are any health risks to be aware of that could be associated with such elevated hydrogen sulfide levels. In one of the biggest consumer product safety investigations in United States history, the Consumer Product Safety Commission had spent, by the end of 2009 alone, over $3.5 million on these studies. In that time, the CPSC has received over 2,000 complaints related to drywall rot from homeowners in 33 states and Puerto Rico.
Responsibilities of Foreign Companies to American Customers?
But just because those plaintiffs were lucky enough to have Judge Fallon find in their favor, it doesn't mean they'll get what they have coming, as the Chinese companies named, in one case drywall maker Taisham Gypsum, aren't even responding to the charges, much less sending lawyers to represent them in a U.S. court. Many plaintiffs have long-ago filed suit against Chinese companies and still not even seen their day in court, regardless of how executable a ruling for damages may or may not be.
The fact of the matter is, it's still completely up in the air how exactly Chinese companies will (or even could) be compelled to respond to such accusations. Because those foreign companies are currently not beholden to any U.S. laws on this subject, they need not, and with one exception (Knauf Plasterboard Tianjin Co.) indeed did not, respond to any such charges.
In light of this, some of these American would-be plaintiffs are in discussion for ways to try to persuade the US government to order that ships and cargoes from these offending companies be seized.
Knauf Plasterboard Tianjin, meanwhile, attempted, unsuccessfully, to defend itself from the charges it at least acknowledged against it, and in fact is one of the companies named in one of Judge Fallon's recent rulings. In a related suit, German company Knauf Plasterboard and Knauf Gips KG was also sued for damages by American homeowners. Whether the triumphant plaintiffs will ever see their damages is anybody's guess at this point.
The Larger Problem: The U.S.-Chinese Safety Standards Disparity
These cases point to a larger problem of the differences in safety standards between American-made products and foreign-made products. Particularly coming to light lately is the disparity between safety standards in America and those in China.
In terms of the tainted Chinese drywall, the certificates of quality that the government of China issued on it predated by at least two years the production of those materials or their being shipped to the U.S., according to Fallon.
Sources: CBS News, Wall Street Journal
<>