As the warmer weather arrives, owners of public and residential pools and spas will need to be on guard against children accidentally drowning, especially toddlers. According to the U.S. Consumer Product Safety Commission (CPSC), estimates approximately 300 children under the age of five drown every year. At least 3,000 children of this age are treated at hospitals, for non-fatal submersion, evisceration, and entrapment incidents.
Most of these incidents occur in residential pools and spas, according to the Texas Department of Family and Protective Services (DFPS). DFPS reported that 70 children drowned in Texas in 2006, 63 drowned in 2007, 82 drowned in 2008, and 121 children of the age of 17 and younger drowned in 2009. A six-year old boy drowned in an apartment pool in Mercedes, Texas on May 1, 2010.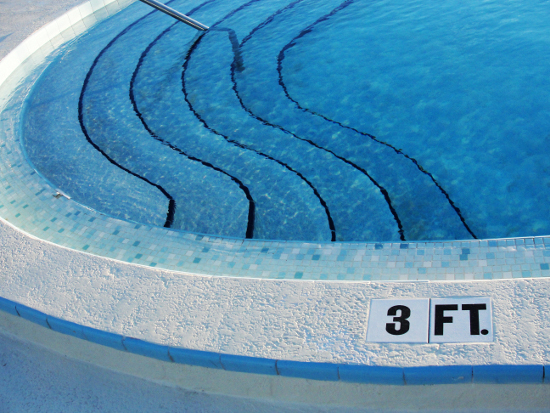 Although the pool had a fence around it, and was locked, several children, including the 6-year old boy, managed to enter through a gap in the fence. Unfortunately, the neighbor who saw the children entering the fence didn't try to stop them.
In an effort to reduce the number of deaths and injuries, the CPSC, the Association of Pool & Spa Professionals, and several other organizations are launching pool and other water safety awareness programs. CPSC is holding a press conference on May 24, 2010, in Ft. Lauderdale, Florida to officially launce their pool safety program. The Virginia Graeme Baker Pool and Spa Safety Act (VGB/P&SS Act) will be discussed, as will be CPSC's annual report on United States childhood drowning and entrapment incidents.
The VGB/P&SS Act was passed into law on December 19, 2007, and became effective on December 19, 2008. Although this legislation mostly pertains to grants being given to states that create pool safety legislation that meets CPSC's recent standards, it does cover some residential homes. Therefore, any homeowner who owns a pool, spa, or hot tub, or anyone who plans on installing one as a home improvement project, needs to know what the requirements are. Some states may have set even stricter requirements than the CPSC has set. For instance, the states could require a second device to be added as well.
The basic VGB/P&SS Act requirements are that all pools and spas must have an entrapment protection device, which protects the child from being trapped by the drain's suction. The entrapment protection can consist of multiple drains, a drainless system, unblockable drains, or SVRS type back up devices. Any pool with a single-drain has to be retrofitted. The drains must also be capped with VGB-approved covers.
Additionally, any outdoor vessel intended for swimming or recreational usage, including above ground and inflatable pools deeper than two feet, must be entirely fenced in or have a barrier around it. The pool must have an ANSI-8 4-foot fence, with an outward, self-latching gate. Hot tubs can be excluded from having fencing, as long as they have ASTM-compliant lockable manual safety covers on them. Above or on ground pools that are higher than 4-foot don't have to have fencing either, as long as the access to the pool is childproof.
The house can be one part of the required barrier, as long as it is properly equipped with specified devices, such as good pool guard door alarms on any door that opens into the pool area. The audio alarms should be backed up with a power safety cover. Removable ASTM F2286-05 mesh fencing may be used and fencing can be added to the top of the pool if the vessel doesn't stand 48 inches above the grade.
Safety tips for parents and supervising adults:
• Avoid entrapment as much as possible: Remember hair, jewelry, and bathing suits can get entangled in faulty drain covers
• Don't let children play or swim near drains and suction outlets, because arms, legs, fingers, and any other part of the body that can cover a drain can be held down by suction
• Don't let children sit on any faulty drains because it can cause serious injuries or disembowelment
• Don't let children enter a pool or spa, especially shallow ones, which have loose, broken, or missing drain covers.
• If you see a faulty or missing drain cover in a public pool or spa, immediately report it to the lifeguard or pool manager
• Never leave a child unattended around any water containers, mud puddles, drainage ditches, canals, lakes, ponds, or rivers.
Other safety risks are diving boards and slides, especially if the children get too excitable while playing and swimming. Children, especially toddlers can also easily drown in toilets, buckets, tubs, wading pools, and aquariums. It only takes a small amount of water to kill a child, so take whatever steps are necessary to protect all children from harm, and help make this a fun, safe summer for everyone.
Sources: Association of Pool & Spa Professionals, Insulated Pool Kits, The Monitor, Orange County Register, U.S. Consumer Product Safety Commission
Related Posts