The latest global social trend is to go "green." No matter who you are, where you live, or what you are doing, this term comes up frequently in various areas of your daily living. In some ways, having this much information is nice, but at times it may be overwhelming. It may even make "living green" seem like it's too daunting a task to undertake, simply because you don't know where to begin making the necessary changes.
It really isn't as hard as some people make it sound. For some people, it's just a matter of making a few minor lifestyle adjustments. For others, it may mean making some much larger changes in lifestyles. Even if you aren't ready or willing to totally change your life, you can still live a "green" lifestyle.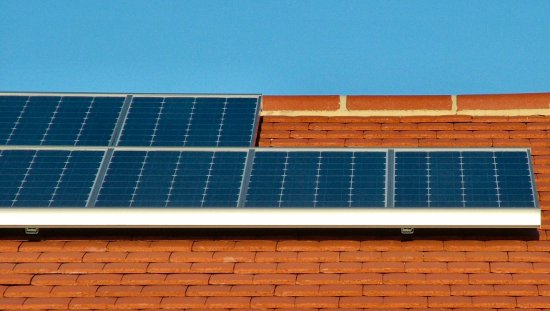 After all is said and done, the term, "living green," simply means you're consciously willing to be held accountable for how all your actions and reactions impact other people's lives, as well as the planet itself, whether for good or bad. The idea is to live your life in a way that has more positive impact than bad effects.
One of the best ways to go green is to do "green remodeling." Don't panic! This just means that you've incorporated considerations for energy efficiency, water and resource conservation, indoor air quality, and have used sustainable or recycled products when building or renovating your home. These are average, every day living goals for most homeowners and renters anyway, whether they are trying to go green or not.
Most homeowners and renters attempt to keep their living spaces energy efficient, and to save the water and other resources. Doing this lowers the monthly expenses, thus providing more money for other priorities. Most people also prefer clean, breathable air to polluted, toxic air. Most people also prefer to use products that are easily replaceable or that can be recycled or re-used for something else later. Everyone lives green to some degree on an unconscious level already. The trick is to bring that living up to a conscious level, and then take responsibility for all your own actions and reactions.
To encourage green living, many countries now offer their citizens tax credits, rebates, and in some places, lenders even offer energy efficient mortgages. Many places offer special programs to help consumers attain energy efficient and conservational housing materials and appliances, such as more efficient windows, refrigerators, washers, and water heaters. The best way to find out about any of the 60+ state and local programs available in the United States is to contact your state or local home builders association. Many builders, remodelers and housing industrial professionals are being specially trained and certified in green remodeling, and may also be able to advise you on what's available.
Steve Holcomb's 1,100-square-foot 1974 ranch home, which had to be renovated after a flood damaged the basement and part of the first floor, is a wonderful example of green remodeling. The home, which is located in Munster, Indiana, was the first home remodeling project to earn certification under the National Green Building Standard on May 21, 2009. Lyng Builders, a Frankfort, Illinois, custom home building and remodeling company, completed the renovations. The company earned the rating by:
• Upgrading the HVAC system, equipping the home with a programmable thermostat, power-vented attic fan, and a programmed exhaust mechanism, and ensuring it was the right size for the home
• Installing Energy Star-rated appliances
• Installing a high-efficiency water heater
• Adding wall and pipe insulation
• Sealing the home against air and energy leaks, thus decreasing the energy consumption by an estimated 49%
• Replaced all faucets and toilets with low-flow fixtures to reduce the water consumption by approximately 20%
For other ideas, you can use the warehouse home in Chicago that Frances Whitehead and Jim Elniski renovated as a perfect demonstration of green remodeling. This artistic couple integrated almost every type of alternative energy technology available. They used the following alternative energy sources:
• Geothermal heat
• Solar panels and solar photovoltaic arrays
• Wind turbines and wind turbine inverter
• Compact fluorescent lighting, skylights, and dimmable incandescent passive lighting
• Radiant flooring
• Energy Star appliances
• Formaldehyde-free recycled cellulose insulation
• Recycled brick and lumber, and other recycled materials
• Rainwater harvesting and on-site storm management
• Low-flow showerheads, dual-flush toilets, low-flow faucets, and under-sink water filters
• Multi-functioning landscaping, with trees, edible plants, and fruit trees, and using recycled pavers and natural fertilizers.
• Green roof and green house gardening
• Zoned climate control
Another fine idea is to use the newer, slimmer ceramic tile for kitchen and bathroom remodeling, whenever possible. These tiles can add décor while retaining heat, are bacteria resistant, and can easily be cleaned without harsh solutions.
Sources: KGAN CBS 2 Lifestyles, National Association of home Builders, Natural Home, Planet Green