Alright, so the topic today is removing bumper stickers. I actually didn't know what the best method was until recently. Apparently someone was doing some advertising and placed a bumper sticker on my van while it was parked outside during a downtown meetup.
So the next day I peeled off what I could. A couple days later I was visiting my parents, and asked my Dad how to remove it. He said a little WD-40 would do the trick. Basically he used a hotel key card, (make sure it is plastic), and sprayed the WD-40 and let it soak in a bit and used a back and forth scrapping method to get it off. Using plastic will ensure that you do not scrape or peel off the paint. It only took a few minutes and the van looked good as new.
See the photos below that show the entire process. BTW, WD-40 stands for water displacement, and it was the 40th recipe that they finally used when concocting the formula.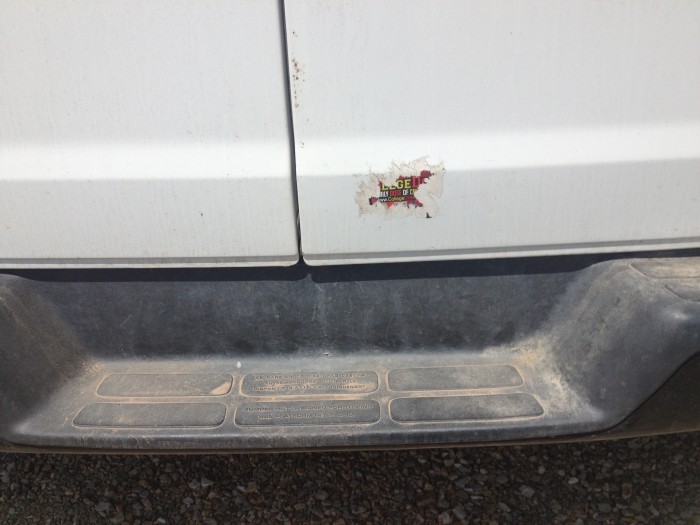 <>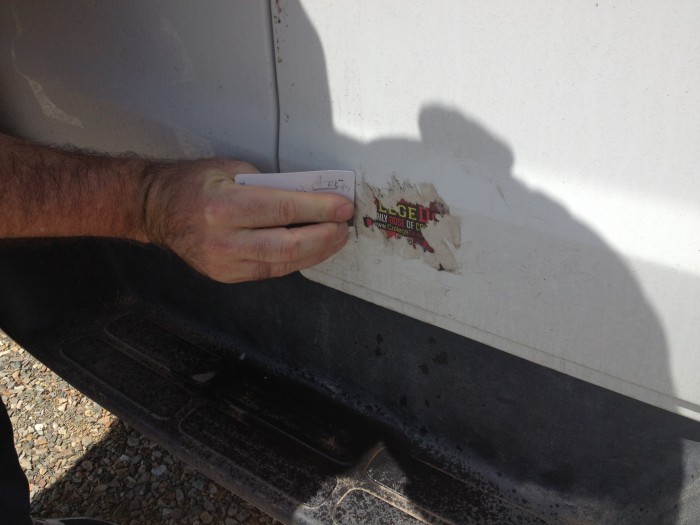 <>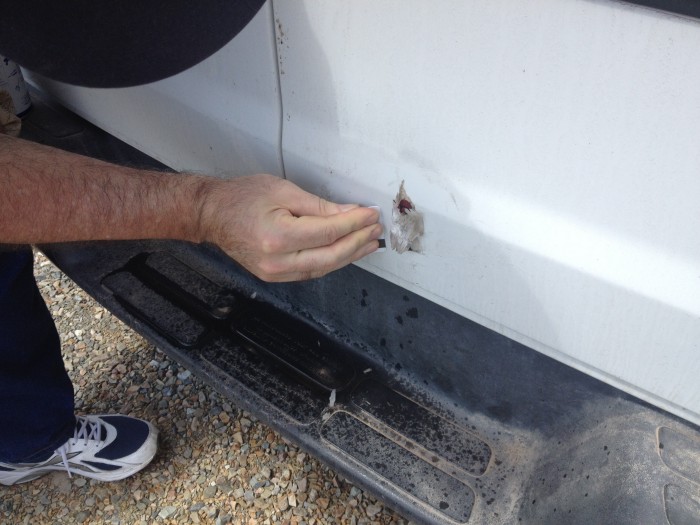 <>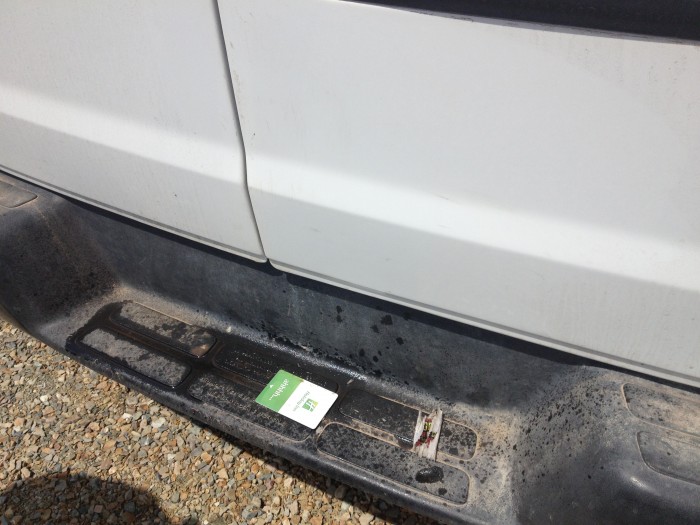 <>
<>