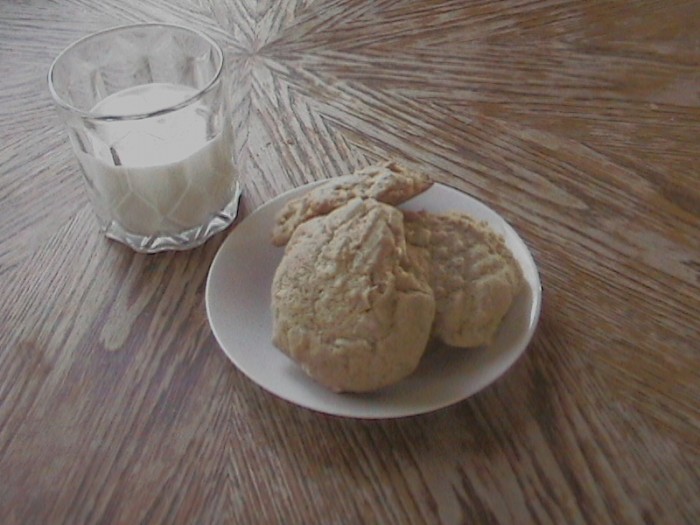 This is a tasty twist on a favorite peanut butter cookie recipe. I like what the toasted coconut does for these delicious cookies. I am using unsweetened coconut today. I have used sweetened coconut, and it is good, but if you go with sweetened, just add a couple of pinches of salt to balance out the sweetness.
Ingredients
½ cup granulated sugar
½ cup packed brown sugar
½ cup creamy peanut butter
¼ cup shortening
¼ cup butter
1 ¼ cups all-purpose flour
½ tsp. baking powder
¾ tsp. baking soda
¼ tsp. salt
1 egg
½ cup unsweetened coconut
Preparation
Toast coconut in a dry skillet until golden brown, set aside. In a large mixing bowl add peanut butter, egg, shortening, butter, granulated sugar, coconut, and brown sugar, mix until smooth. Add remaining ingredients and mix until just incorporated. Chill in the refrigerator for about an hour.
Heat oven to 375 degrees. Shape the chilled dough into 1 ¼" balls. Arrange about three inches apart on an ungreased cookie sheet. Slightly flatten the balls with a fork to create a crisscross pattern. Bake 9-11 minutes or until golden brown. Remove from oven and cool for 5 minutes. After 5 minutes transfer to wire cooling rack.
Serving
I like to serve these with a scoop of vanilla ice cream and flatten into a sandwich. They are really good with a cold glass of milk too!
<>