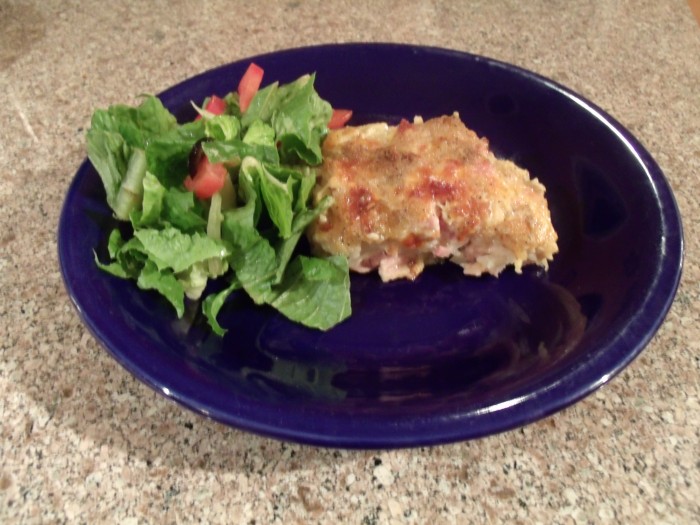 Ham and Smoked Cheddar Gratin
This is a hearty comforting dish that I have been making for years now. The smoked cheddar really compliments the ham well. I have done it with regular sharp cheddar but you really should try it with the smoked cheese. I don't add salt to the dish. I find that the ham brings enough saltiness. If you are using a low-sodium ham, you may want to salt the potatoes to taste.
Ingredients
4 large russet potatoes peeled and sliced about 1/8th inch thick.
2 cups shredded smoked cheddar cheese
2 cups ham ½ cubes
1 tablespoon dry parsley
½ cup cream cheese
Spray a casserole dish with non-stick cooking spray. Line the casserole dish with a layer of the 1/3 of the sliced potatoes. Combine 1 ½ cups of smoked cheddar, cream cheese and parsley. Spread 1/3 of the cheese mixture over the potatoes and smooth. Repeat with the same technique 2 more times. Sprinkle top layer with reserved shredded cheese. Preheat oven to 350. Cover and bake for 30 minutes. Remove cover and bake an additional 15 minutes or until potatoes are soft and cheese is melted and golden colored. Remove from oven and allow to set up for 10-15 minutes.
Serving
I like to serve this dish with steamed veggies or a simple salad. It is great for a cold winter night or makes a great brunch item as well. It is easy to multiply the recipe and serve a crowd.