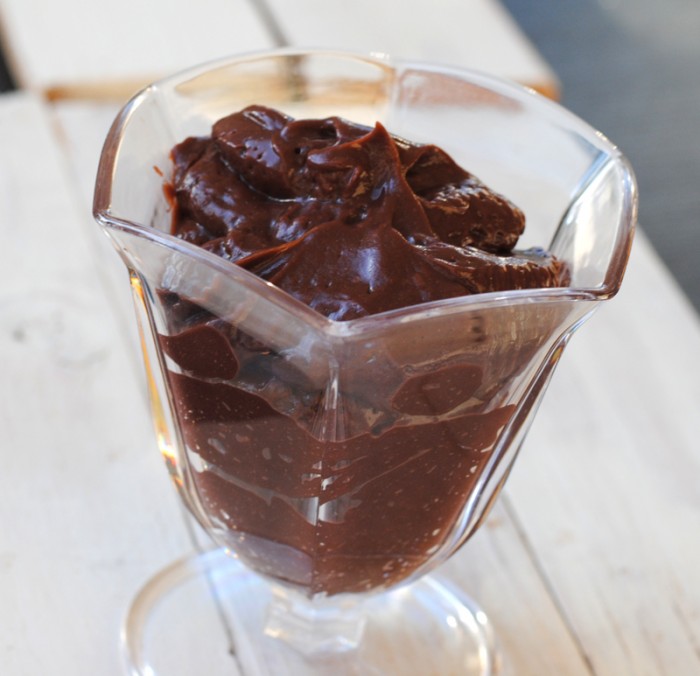 Healthy pudding doesn't get much easier than this! This chocolate pudding gets an extra nutritional boost from tofu, and is rich in protein and flavor. It's kid-friendly, and can also be used as a pie filling. This recipe serves 4.
Ingredients:
16 ounces Silken firm tofu (1 package)
1 cup milk
1 package Jello sugar free instant chocolate pudding
Directions:
Combine tofu and milk in a blender, and mix on high until smooth.
In a medium bowl, combine two cups of the tofu/milk mixture with the pudding mix. Beat on medium-high for 2 minutes.
Chill for 2 hours. (It can be served immediately, but is better if chilled for an hour or so.)
<>