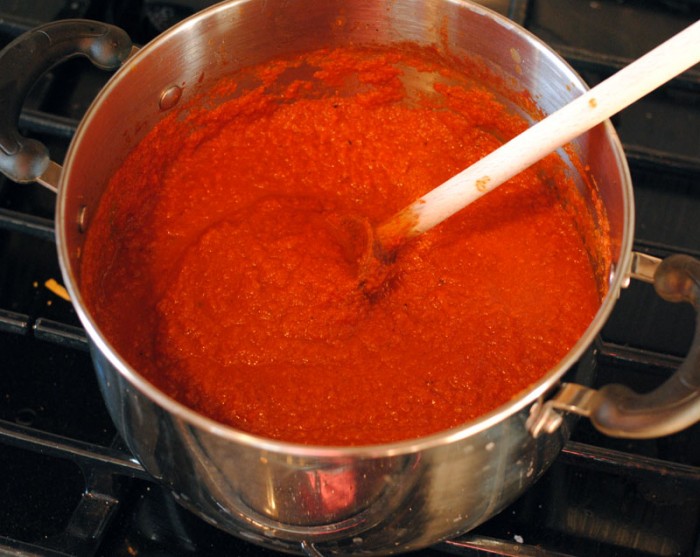 Homemade spaghetti sauce is economical and convenient. This recipe is perfect on its own, or a great base to add roasted red pepper, ground beef, or more vegetables to. Experiment by adding mushrooms, sundried tomatoes, or peppers.
Ingredients:
2 tins crushed plum tomatoes
2 large carrots
2 large celery stalks
3 bay leaves
1 tsp salt
½ tsp pepper
1 large onion, finely chopped
3-5 garlic cloves, minced
1/4 cup olive oil
1/2 cup red wine (optional)
Directions:
In a large pot, heat the olive oil over medium-high. When warm, add the onion, carrots, celery, and salt and pepper. Sauté until the onion cooks down and becomes slightly clear (about 5-8 minutes). Add the garlic and sauté until fragrant (about 1 minute).
Add the tomatoes, and, if using, the wine. Stir until well blended, and simmer on low for 30-45 minutes. When finished simmering, remove the bay leaves and either leave as-is or blend until smooth.
Store in the fridge, or freezer for later use.
<>