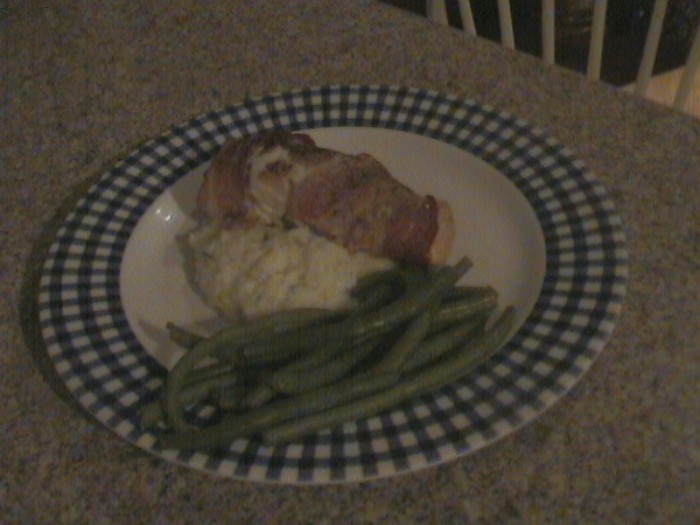 This is another great salmon recipe that my family really loves. The marinating is key in this recipe. Make sure you marinate for at least 4, and up to 8 hours.
Marinade
½ cup frozen orange concentrate (cans in the freezer section), thawed
1 tablespoon orange zest
2 cloves garlic smashed
2 tablespoons soy sauce
Combine all ingredients in a zipper bag set into a bowl for easy handling. Add salmon to the marinade and refrigerate for 4-8 hours.
Salmon
6 salmon fillet pieces 2" wide
6 sliced of thick, or ranch cut bacon
Once salmon has marinated for at least 4 hours remove from marinade. Preheat oven to 350 degrees. Strain the marinade, reserving ½ for glaze. Wrap each piece of salmon with a slice of bacon, starting on one end and spiraling down to the other end. Place on foil lined oiled baking sheet. Drizzle remaining marinade over the top of all the salmon. Bake at 350 degrees for 35-45 minutes, or until salmon is done, and bacon is crisped.
Serving
I like to serve this salmon on a bed of garlic mashed potatoes or garlic grits. Today I used the garlic grits. A steamed vegetable makes the meal complete. Today I am using green beans but any vegetable will work well with this.
<>