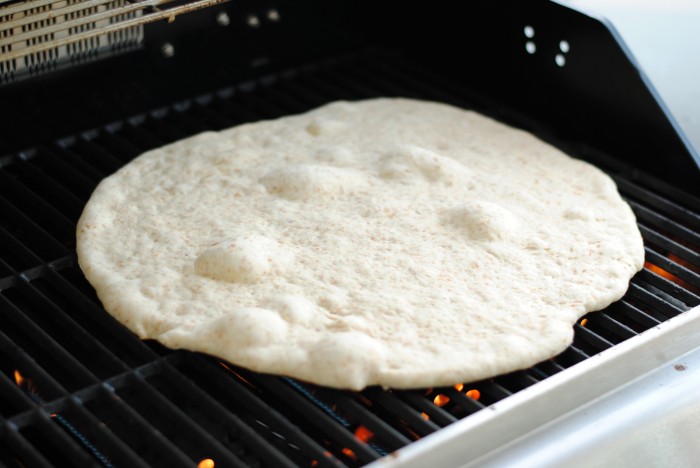 Nothing kicks a meal up a notch quite like the barbecue, and pizza is no exception. Barbecuing pizza takes half the time it does in the oven, and creates a unmistakably grilled flavor that's reminiscent of summer cookouts. This recipe is for a basic pizza dough that will make two medium-sized pizzas that bbq wonderfully and quickly. Just follow the directions to grill the crust, then add your own toppings!
Ingredients:
1 1/2 cups warm water (hot water will kill the yeast)
2 packets active dry yeast
1/4 cup olive oil
1 1/2 tbsp sugar
2 tsps salt
4 cups all-purpose flour
Pizza toppings
Directions:
Place the warm water and sugar in a large bowl, and stir in the yeast. Let stand for about 5 minutes until the mixture is foamy. Whisk in the oil, and salt, then stir in the flour until a dough forms. Remove the dough from the bowl and knead several times on a floured surface. Oil the bowl, and place the dough back in, covering once to coat with oil. Cover with a cloth and let stand for at least 1 hour or until the dough has doubled in size.
Once the dough has doubled, begin to heat your grill to 350/400F and prepare your toppings. Cut the dough in half, rolling each half into large pizza rounds. Place them, one at a time, on the barbecue until the bottom turns a golden brown and large bubbles form on top. This will take only a few minutes, so watch closely!
Once the crusts are grilled, flip them over and place the toppings on the freshly grilled side. Place them back on the barbecue, close the lid, and cook for 10 or so minutes, until the toppings are melted and heated to perfection.
<>