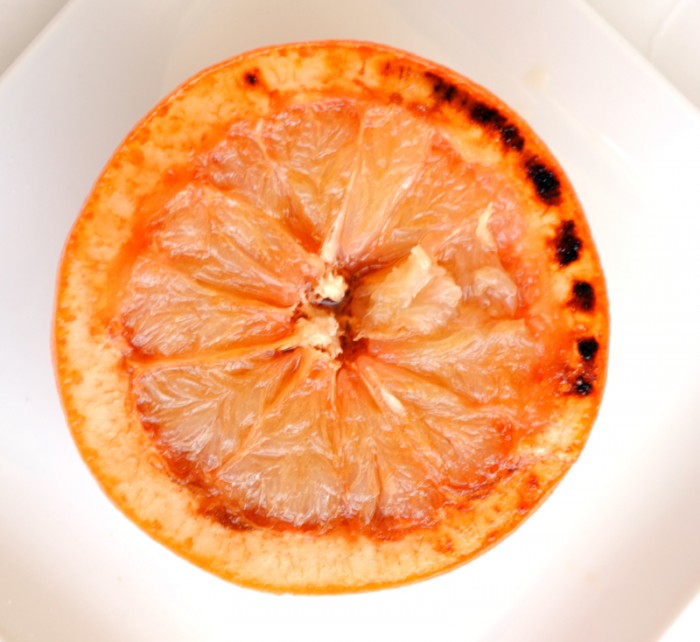 Broiled grapefruit is a healthy breakfast packed full of vitamins. The perfect blend of tart and sweet flavors, start your day off by getting a serving or two of fruit in!
Ingredients
1 large grapefruit, cut in half
2 tsp brown sugar (give or take a bit)
Directions
Turn on your oven broiler, preferably to high, and make sure the oven rack is high in the oven.
Carefully slice between the grapefruit and the rind using a pairing knife. The goal here is to separate the fruit from the rind, so be careful not to cut through the rind and lose the juices!
Sprinkle the brown sugar over the grapefruit, and place the halves on a baking sheet. Place the baking sheet on the top rack under the broiler for 2-3 minutes, or until the sugar is just starting to bubble and caramelize.
Serve warm.
<>